Actor Testimonial – Chantal Bui Viet
February 22, 2010

Created By:

Categories: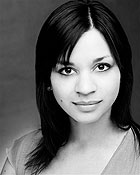 Being in an Alpha show was a truly amazing experience. It helped me to grow and mature both as a performer and as a person. Alpha Shows produces theatre that is both innovative and effective in teaching values to children. Not only this, it also has a profound effect on the actors involved in an Alpha production. Alpha promotes positive thinking and positive behaviour and you can't help but live all that Alpha teaches. The Alpha environment is a nurturing one where you feel safe and free to express yourself and grow as a performer. It is a truly mind-blowing experience and a thrill to be involved.
– Chantal Bui Viet: Graduate of the Ballarat Arts Academy 2007.