September 6, 2011

Categories: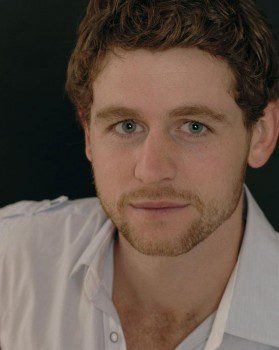 The most common reaction to either performing in or watching one of Alpha's shows is "wow, I've never experienced anything like that before".
After 3 years of performing with Alpha shows and recently directing also, I still have that reaction today. Even after doing over 50 individual shows of one particular tour, it is still exciting to get out on stage, have fun, and see how that unique audience will participate in making that individual performance one to remember, and set it apart from the other 50 shows on that tour. The thing is, that can be said about every single show that you do at every single school. Basically, every performance holds something new, whether you've been touring for 3 years, or it is your first week with Alpha Shows. Almost every school will leave a lasting impression on you, because when you return to that same school the following year you'll be saying "hey I remember this school, this is where all the children learnt our finale song and sang it with us" or "hey I remember this school, this is where Mark fell over in the finale song". Due to the amount of participation the audience has in moving the storyline along, the freedom for actors to improvise where appropriate, and the varying ages of audiences, it means that every time you step out onto the stage (or gym floor) to perform an Alpha Show, it is like the first show after a dress rehearsal. The only difference is, as you get more and more confidence with the show, the fun only increases both on stage and backstage, and of course, while on tour.
The performance aspect of Alpha Shows is only one of many parts of the whole experience. You'll gain life skills that you never would have thought of while doing an Alpha tour. Whether it be a 2 week tour or a 2 month tour, the experience is the same – the only thing with the 2 week tour is that you'll be sad that it's over too soon! A lot of the time you'll be living with 5 other awesome people, driving around the country with them, and you may even have the odd pub meal with them too. You become like a family. Personally, I have learnt so much simply from the touring side of Alpha. Without noticing, it teaches you so much about how we work as humans (deep I know!). The Alpha environment gives you the confidence to simply be yourself, be wacky if that's what you are, or sit back and observe if that's how you like to be – you're not forced to "be" something that you're not (like you might be in other jobs/careers). I believe these aspects of confidence and knowledge that you gain while touring can be taken and used outside of Alpha, whether it be in another career path you choose to take, or simply at home and around your friends.
So this is all very deep and meaningful isn't it? I'm never like that, just ask people – this is just a great opportunity to finally write everything down, to basically say thank you to Alpha Shows and to share a bit more of an in depth experience of how amazing it is to work with such a life changing and unique company.
The crazy and uncontainable reactions from the children during and after the show is enough to make you want to keep coming back for more. Simply the satisfaction and humility you feel from seeing the constantly huge smiles and unwavering attention on their faces for almost 2 hours is just so rewarding. An example of how awe struck the students get in these shows is that dreaded moment when an actor sees a bit of spit come out of their own mouth as they are blurting out their dialogue, to see it fly directly for a child's face in the front row, only to see that child's face not even flinch when it hits, while his/her hand unknowingly wipes said spit off said face without a single change in the amazed/spellbound expression they originally had for the previous 85 minutes of the show.
Bottom line (I promise!), the experience you receive from working with Alpha Shows, whether it be 2 weeks or 20 years, will be such a positive life changing experience. Personally, I have learnt so much while working with Alpha Shows, from constantly improving my performance ability, while also learning how to use technical sides of theatre like sound and lighting, and I have also been given the opportunity to direct, which I never would have dreamt of doing previously. All that of course, amongst the life skills I was talking about earlier.
As a performer, I gained so much confidence with all aspects of theatre, improvisation especially. Currently, I owe everything to Alpha as I believe they were the major reason that I have just received a 1 year contract to perform at Universal Studios in Singapore. I can say with certainty that when I come back from this next life changing experience, I will return to Alpha ready for the touring fun to resume!
Mark Kenny: Bachelor of Arts (Drama & Theatre Studies) at Monash University 2006, Honours Degree of Bachelor of Arts (Drama & Theatre Studies) at Monash Universtiy 2007