Mercy Theatre – Mildura Workman's Club – 24th September 2011
August 12, 2011

Created By:

Categories: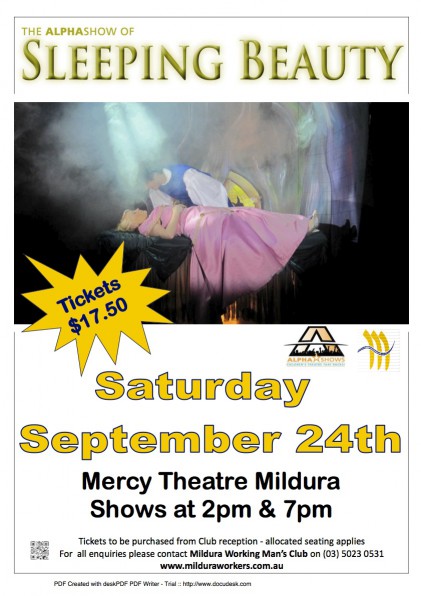 Alpha is doing a show at the Mercy Theatre, Mildura Workman's Club on the 24th September. Apparently it's a beautiful theatre, so if you live in the area make sure you book tickets! Call (03) 5023 0531. www.milduraworkers.com.au
The show will be The Alpha Show of Sleeping Beauty.