School Workshops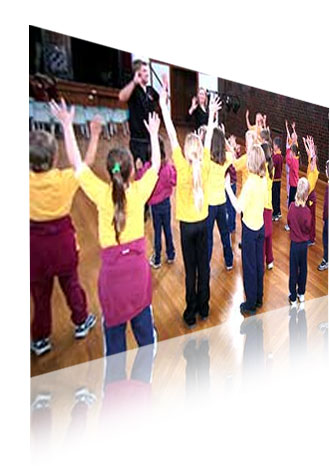 Go beyond.
Enhance the experience of an Alpha show by adding in a workshop.
Multiple activities
We divide your group of children into 4 groups and rotate around so that everyone gets a chance to experience everything.
Make a day of it.
Alpha's visits at a school are all too short! By adding a workshop into your show booking, it means we can spend more time at your school, interacting with your students and having an influence in ways not possible with just the show. Your students will get to know us a little more, and be inspired by our leadership and the example we set as human beings. They can ask questions and get ideas for their future. And they can have more fun with us as they learn and experience the wonder of theatre and our shows.
Activities.
Below is a sample of some of the activities we might run with your students. Each workshop is customised to your school and the specific show.
Message.
A playful discussion on what the core message of the show is and how to get the most out of the show. Interactive and enlightening, prep your students to be inquisitive and use the opportunity to 'pick our brains'. After all, we dedicate our life to this stuff!
Backstage Tour.
One of the more popular activities, students get to take a full tour backstage and around the set, to learn the secrets of the effects and tricks, to play with the lights and sound and even get to fill the entire venue with copious amounts of fog, just to annoy the teachers.
Fly Away.
Learn the song and dance to our finale song that's at the end of all our shows. Most children get a real kick out of being as good as this as we are and having the chance to join in at the end.
Sword Fighting.
All of our shows have a sword fight or stage combat sequence of some sort in it. This creates drama and tension and we find it's an essential part to engage our audiences. Of course, students like to recreate 'fights' in the playground – so it's great to be able to show them the safe way to do it, like we do, and the various techniques for stage combat. The company employs the talents of a highly respected fight choreographer who worked on Star Wars, so you students are getting the best information on this fascinating art form, armed with actual knowledge if they ever chose to go into the theatre industry in the future.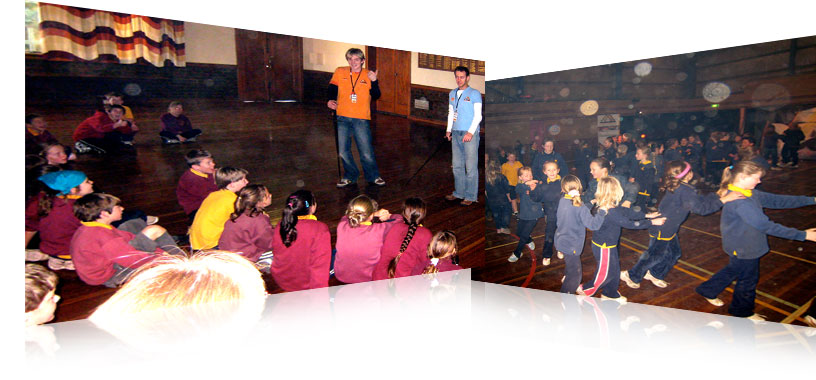 Book a workshop as part of your show booking today! Call 03 9999 6060 now.