show less
show more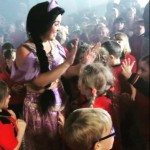 Public Group
active 11 months, 1 week ago
If you've seen an Alpha Show as part of an audience, or are just a fan of our shows, this is where you can write to the actors or characters from an Alpha Show, to tell us what you thought and get your questions answered. Our actors often check this forum for your messages and questions, so if you want a response, post your message in here.
Comments on Beauty and the Beast – message from Alex Veitch
You must be logged in to reply to this topic.