We've got the MAGIC!! Selfie with St Catherine's Primary, Mo…
Home
We've got the MAGIC!! Selfie with St Catherine's Primary, Mo…
[ad_1]
🌟We've got the MAGIC!!🌟
Selfie with St Catherine's Primary, Moorabin VIC 😝👍
#selfie #aladdin #genie #lamp #wishes #magic #abu #cave #magiccarpet #audience #VIC #moorabin #stcatherinesprimary #makeyourownwishes #sayyes #123yourock #childrenstheatre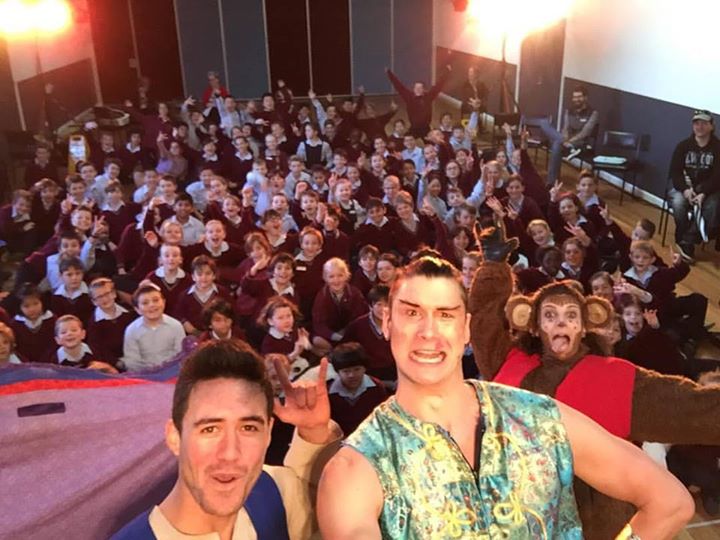 [ad_2]

Source
Related Articles
Alpha Shows

, , News, break, kiss, loves, princessaurora, sleepingbeauty, spell, true, 0

---

"With true loves kiss, the spell shall break" 😘💖👸💋💫 #sleepingbeauty #princessaurora #rose #jamie #trueloveskiss ...

Alpha Shows

, , News, Alpha, alphashows, answerGet, BOOKNOW, Dont, show, today, 0

---

Don't take no for an answer!👎 Get an Alpha Show today!! 😝 #BOOKNOW #alphashows #best #incursion #australia...

Alpha Shows

, , News, Christmas, Cinderellas, Party, performing, time, variety, wonderful, 0

---

We had such a wonderful time performing Cinderella's Christmas Party at @varietyvic Christmas party! Thank you to everyone who made...
Cart
Categories
Recent Posts